I'm the intrepid journalist, soft adventurer & mature traveler
who inhabits this webspace…
Here are a few intriguing notes from my travels:
…"It's your lie, honey, so you can tell it any way you like…"
…"First… go and find a termite mound…"
…"What am I, a little dog?…"
…"How did I learn that whales have bad breath?…"
…"Sit here with the gun, and if a bear comes, shoot in the air…"


Most important, join me on my journeys — and make some of your own!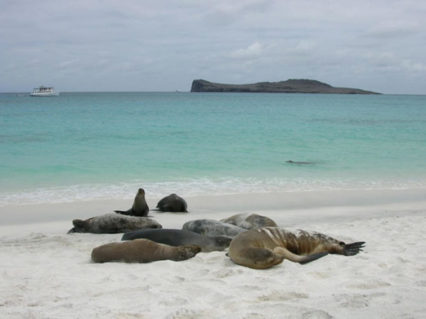 Comprised of 19 islands, 42 islets, and 256 rocks spanning a 20,000 square mile area on the equator
A visit to the Galapagos Islands is on everyone's bucket list. The Galapagos are different than any other place in the world. A tour of Ecuador before or after the Galapagos is a perfectly logical adjunct to your travels.